Emigrants

All Deitemeyer's are related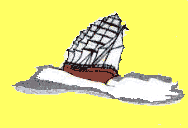 In the last few years I collected many data about the world wide Deitemeyer family
and was in contact with many Deitemeyers in Germany, USA, Austria and New
Zealand.
Since a long time I presumed that all Deitemeyer are related. This assumption was confirmed more and more during my research.
The following "family tree" shows not only how all Deitemeyer emigrants are related but also that they all descend from one married couple of the farm in Deitinghausen, Lower Saxony, Germany.

to the emigrants family tree
List of emigrants of the Deitemeyer family
I know 19 men, women and children of the Deitemeyer family who emigrated to America. The next page shows a list of them with name and date of birth. All additional details of each person wich I found out in the internet or archives as place of birth, parents, marriage, immigration, children, emigrated siblings, date of death and more are available with a link.

to the list
Who can help?
Actually I found some persons I couldn't relate to and there are 3 German emigrants who got an passport but it's not sure if they ever arrived in America. Perhaps the American specialists of Deitemeyer family research or descendants of these persons can help to find out a connection to our family tree.

Who can help?
All contents of this Website are© Iris Stickel, copying contents in any form is not permitted.